MOSQUITOS ARE IN MANY HOT COUNTRIES EVEN SOME TEMPERATE COUNTRIES AND CAN BE VERY DANGEROUS
MOSQUITOS CARRY VERY BAD DISEASE AND ARE EVOLVING STRONGER THAN BEFORE. ONE FEMALE MOSQUITO BITE CAN PUT YOU IN HOSPITAL AND EVEN CAUSE DEATH.
HERE ARE A RANGE OF COMMON GARDEN PLANTS THAT REPEL MOSQUITOS. YOU CAN GROW THEM OUTSIDE THE HOUSE OR EVEN HAVE SOME INDOOR AS HOUSE PLANTS.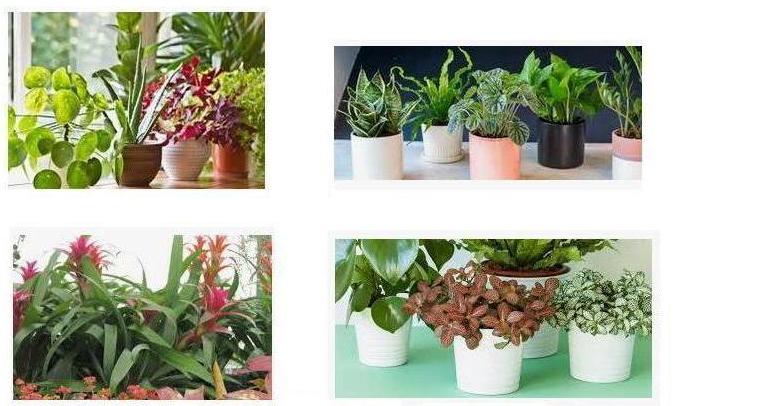 MOSQUITOS CAN BE VERY DANGEROUS. ONLY THE FEMALE BITES PEOPLE BUT CAN GIVE PEOPLE MALARIA, DENGUE FEVER, YELLOW FEVER, RIFT VALLEY FEVER, CHIKUNGUNYA FEVER, WEST NILE FEVER, ZIKA VIRUS. THESE ARE ALL DANGEROUS AND DEATHS HAVE RESULTED. MOSQUITOS IN KENYA ARE MAINLY ALONG THE COAST AND NOT SO NOTICABLE IN NAIROBI AT ITS HIGHER ALTITUDE AND SLIGHTLY COLDER CLIMATE.
FEMALE MOSQUITOS ARE ATTRACTED TO PEOPLE BY THE CARBON DIOXIDE WE BREATH OUT AND BY COLOR OF CLOTHING AND BY THE BLOOD TYPE. SCIENTISTS SAY PEOPLE WITH BLOOD TYPE O ARE MORE LIKELY TO GET A MOSQUITO BITE THAN OTHER BLOOD TYPES. ALSO SOME PEOPLE ARE NATURALLY SWEATY WHICH ALSO ATRACTS MOSQUITOS.
ONE WAY STOP MOSQUITOS IS TO BUY A TRAP THAT ENCOURAGES MOSQUITOS TO VISIT BY ULTRAVIOLET LIGHT ATTRACTION AND BY CHEMICALS THAT GIVE OUT CO2 AND THEN TO HOPE THEY FALL INTO A MOSQUITO TRAP THAT KILLS THEM OR HIGH VOLTAGE THAT ZAPS THEM. SOME MOSQUITO TRAPS ARE VERY POWERFUL THEY CAN ATTRACT MOSQUITOS ON A HALF ACRE BLOCK OF LAND. THE DRAWBACK IS IF THE WIND IS BLOWING THE WRONG WAY THE MOSQUITO TRAP DOES NOT WORK AT FULL STRENGTH PLUS YOU EITHER NEED ELECTRICITY TO THE TRAP OR TRAPS IF YOU HAVE SEVERAL OR YOU NEED BATTERIES TO POWER THEM AND MANY TYPES USE A LOT OF ELECTRICITY SO THE BATTERIES DONT LAST LONG AND SOME UNITS NEED A CAN OF GAS TO MAKE C02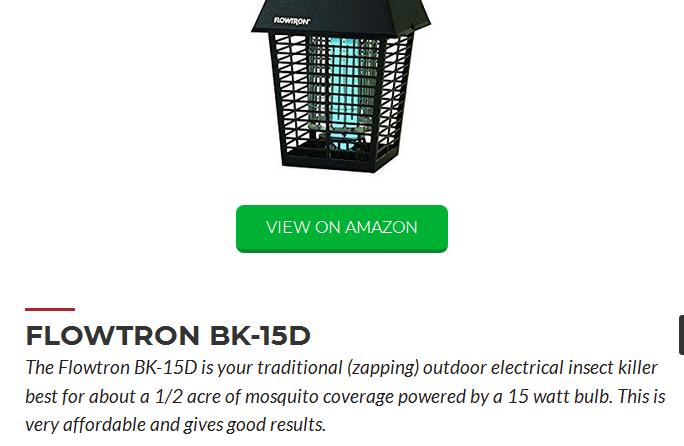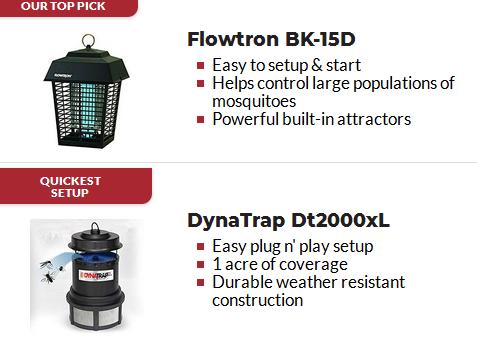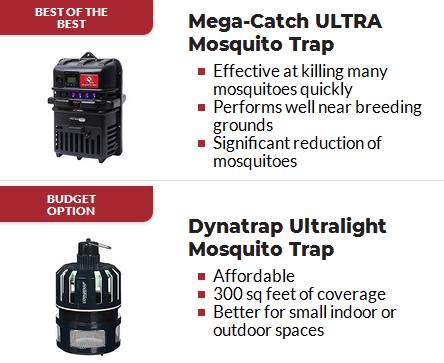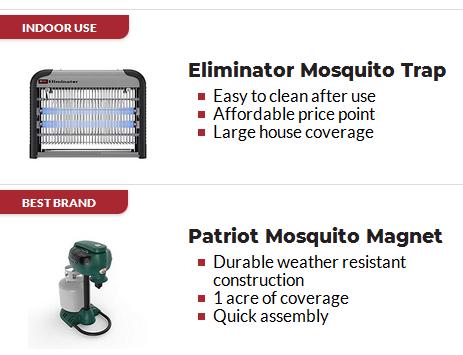 MOSQUITO ATTRACTOR TRAPS WORK QUITE WELL BUT HAVE SOME DRAWBACKS. FIRST IS THEY COST MONEY TO BUY . SECOND IS THEY NEED ELECTRIC POWER OR BATTERIES AND THE THIRD DRAWBACK YOU HAVE NO WAY OF KNOWING IF THE MOSQUITO TRAP CAUGHT EVERY MOSQUITO. IT ONLY NEEDS ONE TO GO PAST THE MOSQUITO TRAP AND BITE YOU AND IF ITS YOUR LUCKY DAY ALL YOU GET IS MALARIA AND NOT YELLOW FEVER OR ANY OTHER SERIOUS DISEASES MOSQUITOS CARRY.
ONE ALTERNATIVE IS THE MOSQUITO RACKETS. LIKE A TENNIS RACKET BUT WITH METAL MESH INSTEAD OF STRINGS. THERE IS HIGH VOLTAGE ON THE MESH. YOU SWING THE RACKET AROUND WHERE YOU THINK MOSQUITOS ARE HIDING LIKE UNDER YOUR CHAIR OR UNDER THE DINING ROOM TABLE AND ANYWHERE EVEN IN THE BEDROOM INSIDE THE MOSQUITO NETTING. THEY CAN GET EVERYWHERE. MOVE THE MOSQUITO RACKET AROUND AND OFTEN YOU HEAR A BANG AND SEE A FLASH OF LIGHT AS A MOSQUITO IS ZAPPED BY THE HIGH VOLTAGE ON THE RACKET MESH.

ANOTHER ALTERNATIVE IS THE CITRONELLA CANDLES OR THE SPIRAL SLOW BURNER

THE CITRONELLA CANDLES AND THE SMOKE RING WORK OK BUT ONE NIGHT WITH THESE CAN MAKE YOU FEEL BAD AND IT IS DANGEROUS TO HAVE SOMETHING BURNING ALL NIGHT WHILE YOU SLEEP. A PET MIGHT KNOCK THEM OVER AND START A FIRE. THE CITRONELLA CANDLES AND SMOKE RINGS ARE GOOD OUTDOORS
YEARS AGO PEOPLE USED DDT TO KILL MOSQUITOS BUT DDT WAS FOUND TO BE VERY DANGEROUS AND WAS BANNED IN MANY COUNTRIES. NOW THEY USE PYRETHROIDS AND CAN BE SPRAYED ON HOUSE INTERIOR WALLS AND BED NETTING AND IS EFFECTIVE BUT MOSQUITOS ARE EVOLVING. THE PYRETHROIDS DO NOT HAVE THE SAME POWER TO KILL THEM WHICH MEANS IN THE FUTURE MOSQUITOS WILL ONCE AGAIN BE A SERIOUS PROBLEM
SCIENTISTS AND LARGE COMPANIES ARE TRYING VERY HARD TO FIND SOME MAGIC CHEMICAL WHICH CAN CONTROL MOSQUITOS VERY STRONGLY BUT ON THE OTHER HAND DOES NOT HARM THE ENVIRONMENT. .
CARBON DIOXIDE IS THE GAS CAUSING GLOBAL WARMING.

PEOPLE BREATHE IN OXYGEN FROM THE AIR AND BREATHE OUT CARBON DIOXIDE
PLANTS TAKE IN CARBON DIOXIDE AND BREATHE OUT OXYGEN.

SO YOU PUT THE TWO TOGETHER PLANTS CHANGE THE GAS THAT PEOPLE BREATHE OUT INTO A GOOD GAS OXYGEN. THAT MEANS IN YOUR HOUSE WITH PLANTS OUTSIDE AND EVEN SOME PLANTS INDOORS YOU ARE LIVING IN A MORE HEALTHY PLACE. YOU ARE GETTING MORE OXYGEN FROM PLANTS. YOUR BODY BREATHES IN MORE OXYGEN WHICH GOES INTO YOUR BLOOD AND IS CARRIED ALL AROUND YOUR BODY AND TO YOUR HEART AND MORE OXYGEN TO YOUR BRAIN. YOU WILL FEEL MORE HEALTHY AND YOUR MUSCLES WILL BE STRONGER AND YOU WILL THINK BETTER THAN BEFORE. AND AS WELL AS ALL THAT THE PLANTS REPEL MOSQUITOS THAT CAN KILL YOU AND YOUR FAMILY

MOSQUITOS DO NOT LIKE WIND SO YOU CAN TURN ON AN ELECTRIC FAN. MOSQUITOS DO NOT LIKE WIND AND COLDER TEMPERATURES. BUT WHEN IT IS VERY HOT AND YOU ARE TRYING TO SLEEP A FAN PRODUCING COLD AIR MIGHT BE VERY WELCOME. THERE ARE MOSQUITO REPELLANTS YOU CAN RUB ON YOUR BODY BUT GENERALLY ONLY LAST A FEW HOURS. DEET IS A VERY GOOD MOSQUITO REPELLANT.
ONE COMPANY HAS PROPOSED A SYSTEM THAT CAN TELL WHEN MOSQUITOS ARE PRESENT AND CAN SHOOT THEM DOWN WITH A LASER. THAT IS A HIGHLY INOVATIVE POSSIBILITY AND THERE MAY BE OTHER METHODS. PEOPLE HAVE TRIED TO MAKE IMITATION DRAGON FLIES . THEY LOVE TO EAT MOSQUITOS. ALSO THEY HAVE TRIED SUPERSONIC SOUND LIKE THE SOUNDS EMMITTED BY BATS.
YOU CAN BUY A SMALL OR LARGE SPRAY CAN FOR MOSQUITOS
USE THE CITRONELLA CANDLES AND SPIRAL SLOW BURNER
USE MOSQUITO ATTRACTION BOXES LIKE THE FLOWTRON 15B
USE A FAN TO BLOW AIR AROUND
USE A DAMP CLOTH IN FRONT OF THE FAN TO LOWER TEMPERATURE
SOME PEOPLE USE HIGH PRESSURE WATER MISTING TO PROVIDE MOSQUITO FREE AREA
REMOVE ALL STILL WATER MOSQUITO BREEDING AREAS

FOR SPRAYS OR RUB ON FOR YOUR SKIN OR CLOTHING
THESE ARE THE MAIN CHEMICAL INGREDIENTS
USE DEET
OR IR3535
OR PERMETHRIN
OR PICARIDEN

A LOT OF WINDOWS IN KENYAN HOUSES ARE BROKEN OR DO NOT CLOSE COMPLETLY
FIX THE WINDOWS OR FIT MOSQUITO NET OVER THE WINDOW.
FIT AN OVERLAP ON ALL DOORS SO WHEN THEY CLOSED THERE ARE NO GAPS.

ONE TRIP TO THE HOSPITAL WITH MALARIA WILL COST YOU THE SAME AS BUYING A FAN AND FIXING THE WINDOWS AND FIXING THE DOORS AND A BIG CAN OF SPRAY. IT IS BETTER TO DO THAT WORK TO MAKE YOUR HOUSE AS MOSQUITO PROOF AS POSSIBLE AND A CAN OF SPRAY TO KILL THE ONES THAT MANAGE TO GET INDOORS AND TO BE DOUBLY SURE HAVE MORE MOSQITO REPELLENT FLOWERS.


THE FOLLOWING PLANTS ARE KNOWN TO REPEL MOSQUITOS. THERE ARE NO CHEMICALS NEEDED ALL YOU HAVE TO DO IS GROW THESE PLANTS AND YOU CAN BUY THEM VERY REASONABLE AS SMALL BABY PLANTS LOOK AFTER THEM UNTIL THEY GROW STRONG NOW YOU CAN HAVE BEAUTIFUL PLANTS AND FLOWERS IN YOUR YARD AND INSIDE THE HOUSE AND FEWER MOSQUITOS.