ROCKET STOVES IN KENYA AND AFRICA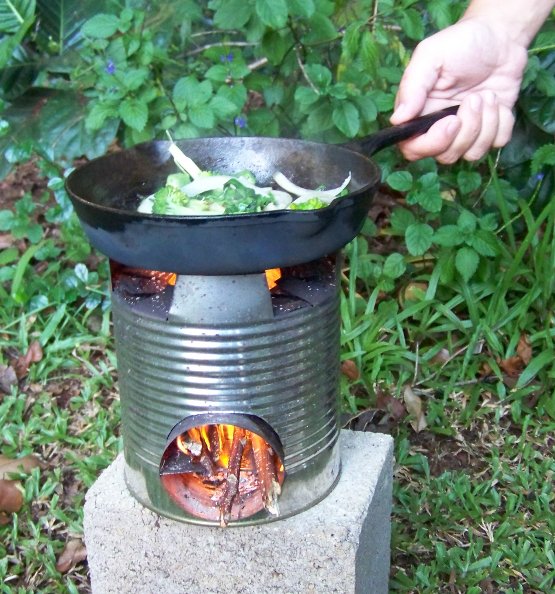 Simple and cheap rocket stove made from large can and small can the steel is soft enough can be cut with a knife. This type of stove only last about one month then has holes and no good so need another one.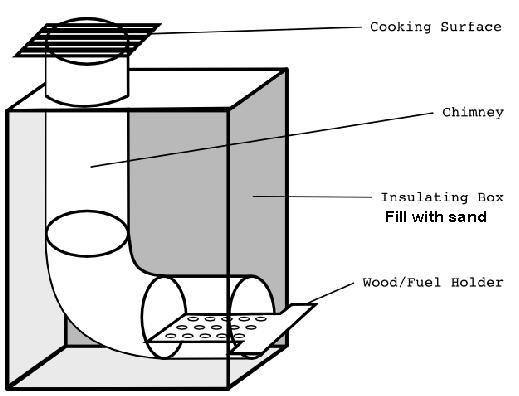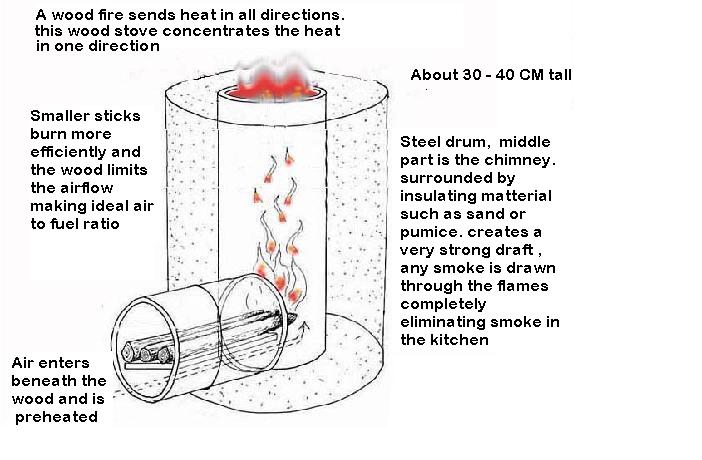 This type of rocket stove is very efficient because the insulated chimney reduces waste heat from the fire and nearly all the fire is used to heat the food.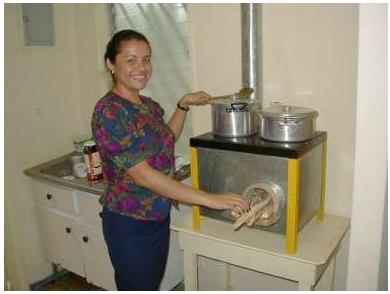 Even can be used inside with a chimney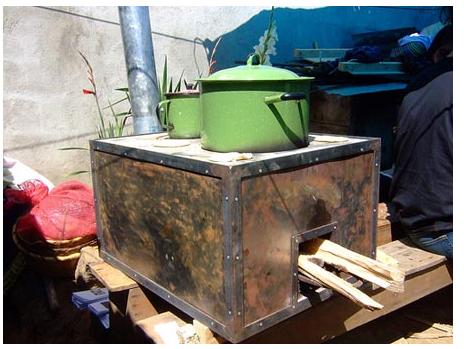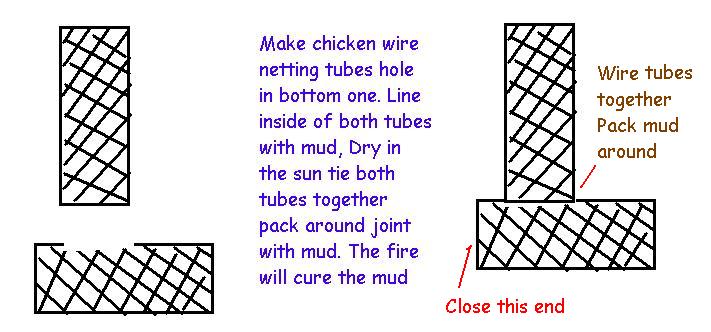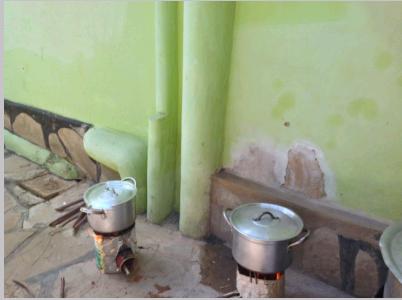 .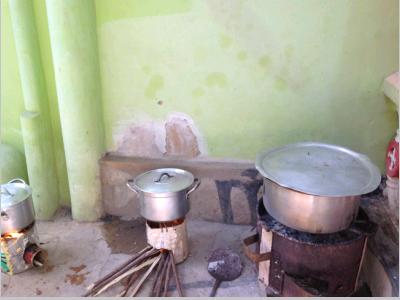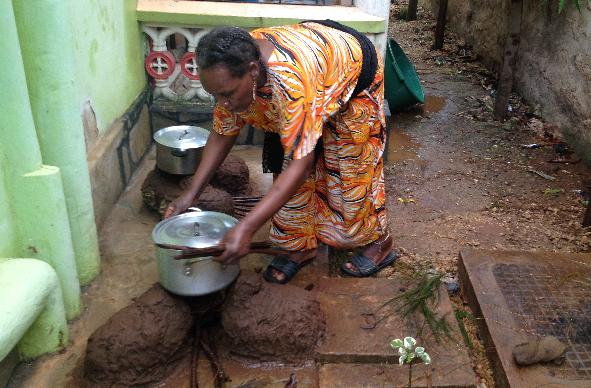 These cookers use swamp mud which bakes and makes good insulation around the fire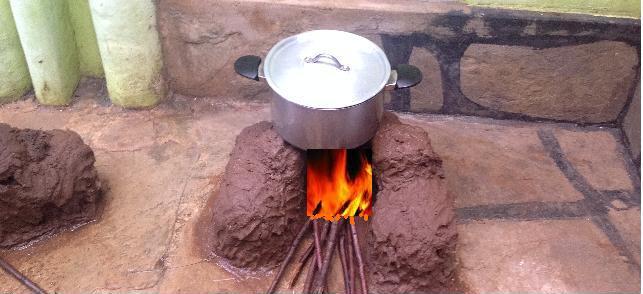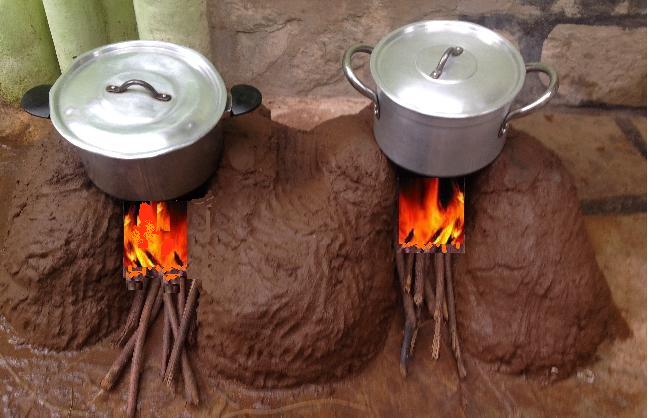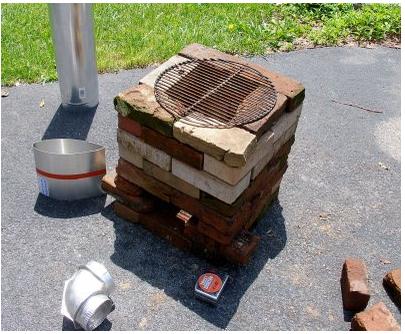 .
Using a right angle piece ... Using a tee piece. The tee piece can go inside a steel drum filled with sand to insulate the parts so very good efficiency.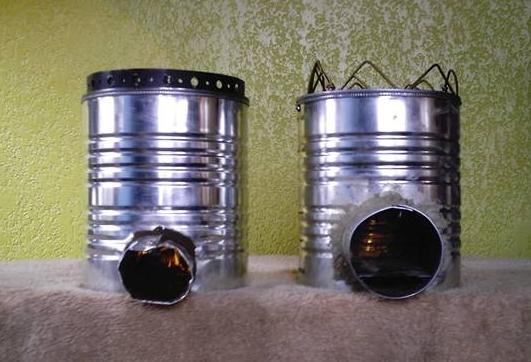 The tin is very thin easy to make but not last long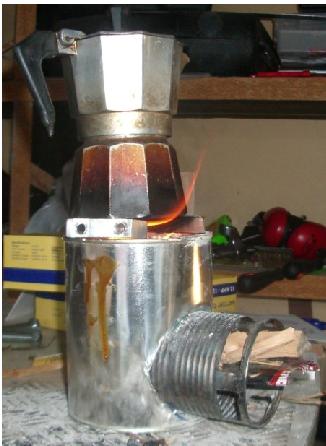 .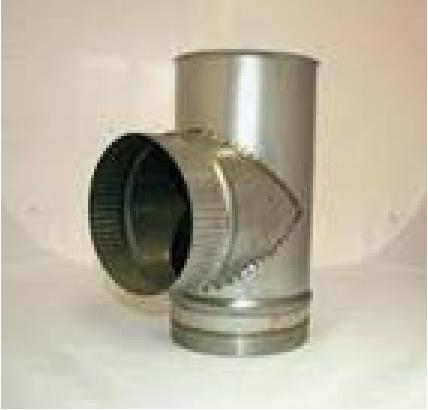 Top of chimney tee piece stainless steel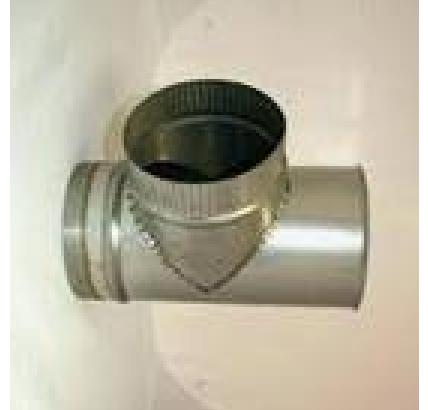 Tee piece turned over so can put in longer wood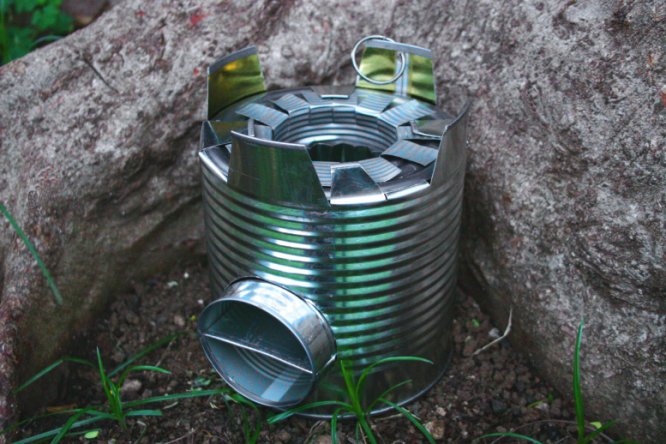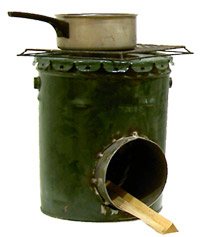 ..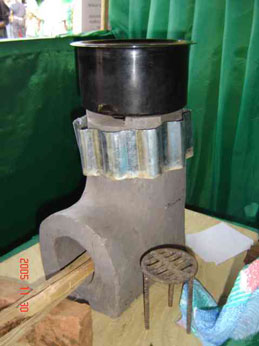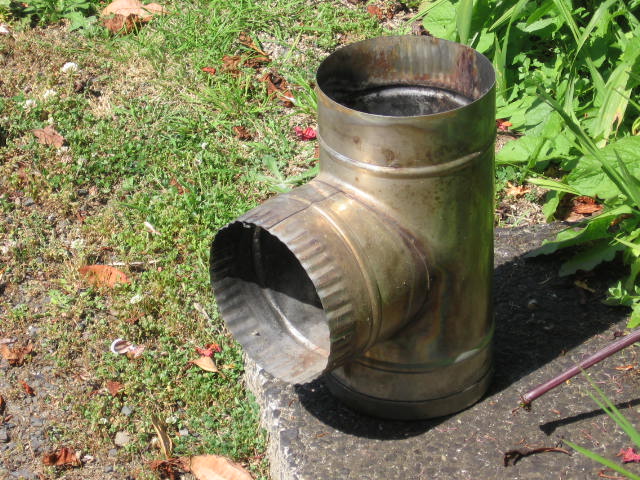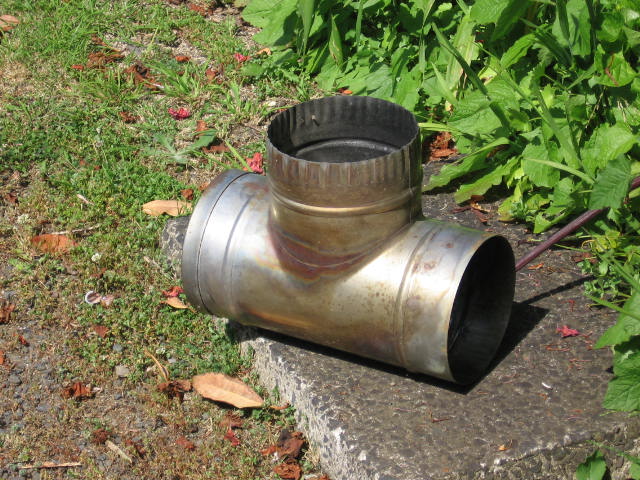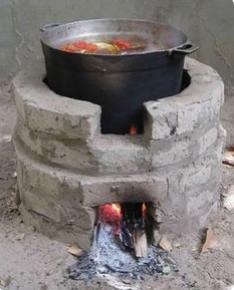 ........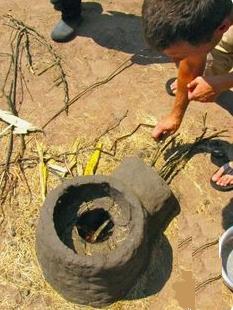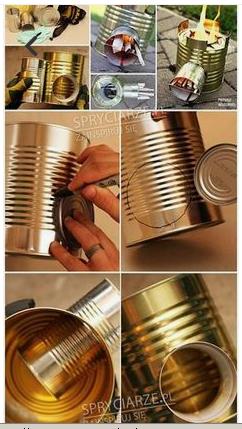 ........